Since its development, HELIOS Platform is involved in a number of projects at the Regional, National, European and International levels. HELIOS is open to research and development activities in collaboration with academics, industries as well as policy makers.
The following list summarizes the recent projects in which HELIOS has been involved:
The Aerosol, Clouds and Trace Gases Research Infrastructure (ACTRIS) is the pan-European research infrastructure (RI) producing high-quality data and information on short-lived atmospheric constituents and on the processes leading to the variability of these constituents in natural and controlled atmospheres.
ACTRIS enables free-access to high-class long-term atmospheric data through a single entryeurochamp point. We offer access to our world-class facilities providing researches, from academia as well as from the private sector, with the best research environments and expertise promoting cutting-edge science and international collaborations.
---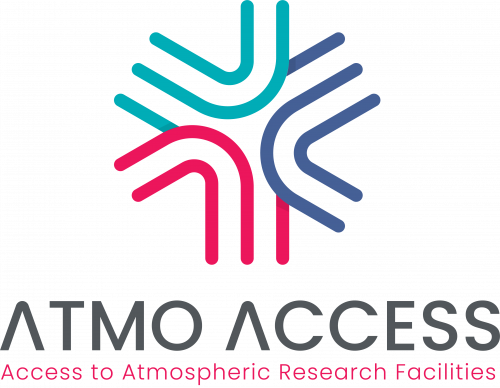 The ambition of ATMO-ACCESS is to address the needs for developing sustainable solutions based on the principles of open access and to develop guidelines and recommendations for governance, management and funding for efficient and effective access provision suited to distributed atmospheric RIs. This project investigates the most suitable mechanisms that could lead to the sustainable provision of access to atmospheric research infrastructures.
---
OBS4CLIM : Système d'observation intégré pour l'atmosphère
(EquipEx+ du Programme d'investissements d'avenir)
OBS4CLIM est l'effort concerté pour l'innovation des trois composantes françaises des nœuds nationaux des infrastructures européennes de recherche (IR) du domaine atmosphérique : le projet
ESFRI ACTRIS, le Landmark ESFRI IAGOS et la composante atmosphérique du Landmark ESFRI ICOS. OBS4CLIM développe une stratégie commune pour les investissements et la mise en place de services visant à renforcer l'intégration des « IR atmosphériques » et leurs synergies via, par exemple, l'innovation, l'utilisation conjointe des équipements et l'harmonisation des conditions d'accès.
OBS4CLIM est ainsi le projet ESR/EquipEx+ « atmosphère » de l'ensemble de la communauté concernée au niveau national, et permettra aux trois IR miroirs françaises (ACTRIS-FR, IAGOS-FRANCE, ICOS-France) de répondre aux nouveaux défis posés pour l'observation de la Terre et de fournir à leurs utilisateurs des données pertinentes et des services innovants. L'objectif d'OBS4CLIM est de fournir aux IR atmosphériques un investissement adéquat afin de continuer à servir les utilisateurs au plus haut niveau de qualité pour les 15 prochaines années. De
plus, OBS4CLIM permettra de répondre aux nouveaux besoins exprimés, comme par exemple, de valoriser les réseaux dans leurs quatre dimensions (des séries temporelles plus longues et
ininterrompues, des synergies avec les observations depuis l'espace, un réseau plus global et plus dense dans certaines régions spécifiques, des spécialisations intelligentes…).
---
The PIVOTS project is a coordinated set of experimental and analytical platforms dedicated to the development of « engineering and environmental metrology for high consumption of natural resources activities » and federating public bodies (BRGM, CNRS, INRA, University of Orleans) and private players like the DREAM cluster, CRTand their members. Its objective is to achieve the integration of academic players and companies at all levels of the value chain of the quality of the environment monitoring and the sustainable management of natural resources (soil, subsoil, surface water, groundwater, sediment, air).
| | |
| --- | --- |
| | This projet has received funding from the European Union's and by the Centre-Val de Loire regional council |
---
VOLTAIRE focuses on Geofluids and Volatile Elements – Earth, Atmosphere, Interactions – Resources and Environment :
Earth and Environmental Sciences
Geological resources, Utilization of the subsoil, Pollution, Global Change
Exchanges at different temporal and spatial scales between the Earth and the atmosphere
Sources, Reactive transfers, Trapping of the chemical elements involved
Impact of human activity on exchanges between the superficial terrestrial layers, notably the continental surfaces
| | |
| --- | --- |
| | This projet has received funding from the French National Research Agency (ANR)  under grant agreement ANR-10-LABX-100-01 |
---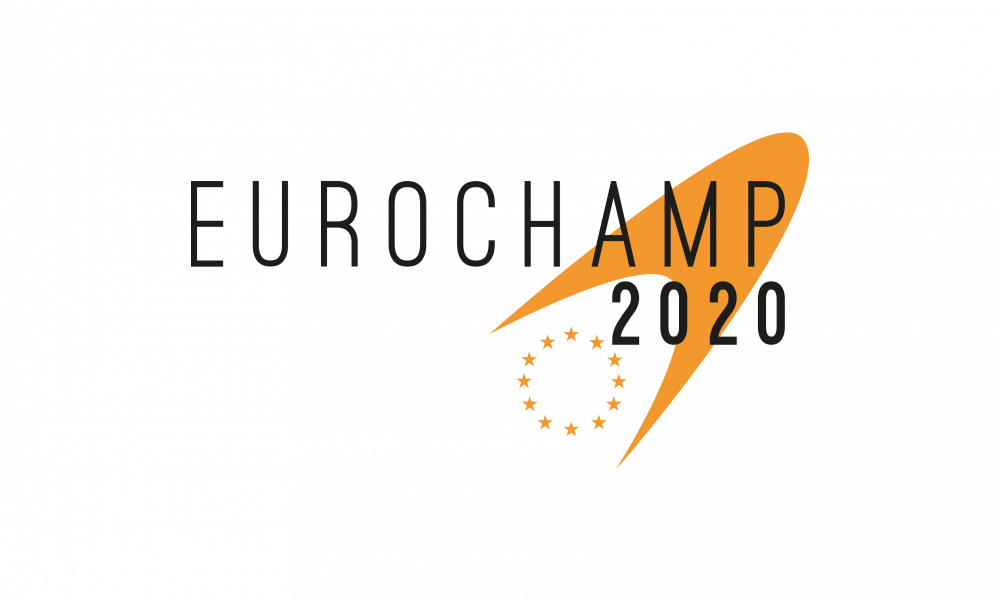 EUROCHAMP-2020 aims at further integrating the most advanced European atmospheric simulation chambers into a world-class infrastructure for research and innovation. The project is composed by a coordinated set of networking activities, which deliver improved chamber operability across the infrastructure, as well as standard protocols for data generation and analysis. Trans-national access is provided to sixteen different chambers and four calibration centres, becoming the core of the project. Joint research activities enhance the capability of the infrastructure to provide improved services for users. Cooperation with the private sector a fundamental pillar of the project, and it is necessary to exploit the innovation potential of the infrastructure by supporting development of scientific instruments, sensor technologies and de-polluting materials. Overall, EUROCHAMP-2020 has the goal to significantly enhance the capacity for exploring atmospheric processes and ensure that Europe retains its place in atmospheric simulation chamber research.
---
The 'MARSU' RISE Exchange Network is a multi-site program carried by 4 Member States (MS) partner institutions (three from the academic sector and one from the non-academic sector) and six Third Countries (TC) institutions from South America, Africa and Asia.
MARSU is a collaborative effort with the goal of gaining new knowledge and reducing the uncertainty about the effect of aerosols deriving from the air-sea exchange on climate and atmospheric composition. The results from this key interdisciplinary project will have impact on current and future industrial and legislative developments.
| | |
| --- | --- |
| | This projet has received funding from the European Union's Horizon 2020 research and innovation programme under grant agreement No 690958 |
---
The COGNAC project suggests tackling the new pathways leading to new particles formation and growth issue by performing laboratory based experiments to derive scientifically sound data on the chemistry of Criegee Biradicals (CBs) produced during the ozonolysis of unsaturated volatile organic compounds (both homogeneously in the gas phase and heterogeneously involving secondary organic aerosols (SOA) ozonolysis); by providing new kinetic and mechanistic data describing the formation at the gas-particle interface of organo-sulfates to assess the potential importance of these in providing organic particulate matters and finally by incorporating the laboratory derived mechanisms and processes in a box model to improve its performance in predicting atmospheric oxidative capacity and aerosol distribution. 
| | |
| --- | --- |
| | This projet has received funding from the French National Research Agency (ANR)  under grant agreement 13-BS06-0002-01 |
---
SEA-M
(Impact of Air‐Sea Exchanges on Air Quality in Coastal Megacities)
This project aimed to study the impact of air‐sea exchanges as potential sources of trace gases lending to worsening air quality in heavily polluted megacities. We focused on interactions of
urban air pollution and marine boundary layer surface chemistry simultaneously, which should reveal important physical and chemical processes not yet taken into account in previous research. For this joint ANR‐RGC project, we proposed to explore the link between marine and urban polluted air by means of laboratory based investigations, dedicated field experimentations in Hong Kong, and modeling efforts.
| | |
| --- | --- |
| | This projet has received funding from the French National Research Agency (ANR)  under grant agreement 16-CE01-0013 |
---